Here on Earth, within Her voice and eyes and Heart and libraries: There are unmanifested lives, situations, events, these unmanifested events are unknown, unrecognised, there are within the veil that has left, there is no more veil.

Each group of genes carries similar tones, similar frequency of memory. The memo is about Atlantis how it end up but at the beginning it meant to stay for a long period of natural evolution. So What this text is unraveling is the unexpressed free will, plans souls have made but due to the repeated genocide the theme was cut off, shortened, thus the rest of their stories were untold. What happens to that planned potential? Does it go into the dream scape for living? What happens to lives that meant to be lived for hundreds of years but were cut short?IT needs to continue somewhere else? TO me this is the color of expression, that I intent to inner-stand by feeling it and seeing it clairvoyantly, I connect to the aspects and what it servers is to heal parts of my self, Like the bones, the ana-tomy (funny Anna and Tom hmm silly). In Atlantis it was golden color, in Lemuria it was transparent green, then shy blue, (I need to stay with that expression of  frequency: the specific "color/tone" to understand it what it actually presence.) white that could change into a different shades at will, lots of spontaneity, laughter, lots of preparations in terms of planning future civilizations in accordance with many beautiful and happy evolved star systems that gladly visited us in Lemuria the Mother Land of relaxed people who were interested in creation, creating and things like "war" was unknowable, not part of conception…. Yes so building fantastic architecture accordingly to the nature's songs, Earth offered and idea  and we tried to replicated into a beautiful complex of landscape, and buildings, as part of spontaneous harmony. Atlantis and it's mindful openness and expectancy of extraterrestrial traffic. The invitations were plenty for those with gifts, technology, interest in exotic marriage, (having dual "galactic citizenship, curious about DNA mixing but with a reason and respect to let nature make the decision instead of obsessiveness and greed) friendliness and exchange of different culture, teachings of different star languages, we could use the vocal cords if we choose to and or stay telepathic. The days were long, as long as the galactic move. And the evolving was major focus in our society, keep broad spectrum of knowledge, galactic diplomacy, exchange and cooperation with deep space. The greed was induced  through reversed mirror technology that had very harmfull effects on the nervous system, brain stem. And gradually was to kill  we had no awareness of before. It put us to sleep. It made us immobile and we became easy prey to the invading darkness.
Now I am thinking too much about it, plus feeling the memory again. So that slow and stops my flow. I have to take a brake.
Well all of that which has been suppressed, repressed, is now here on this planet still alive, still experiencing us, and we need to experience it. We need to find where it is within our selves and feel into it whether we like to express it and or not, depends on the flavour.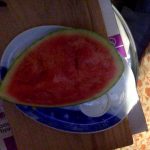 Another layer: when I was a child in the sixties, beloved President J.F.Kennedy was murdered. Was it in de facto 1967? I lived in Europe in the capital of The Czech republic. And Instead of us smart, abundant, vibrant, healthy children ENJOYING originally lives in wealth and prosperity on the positive natural time line, where president Kennedy would be the holder and anchor point for in agreement with all our souls, with his death  we were "cursed" and forced into deprivation, reductionism,  living  in poverty, in political unrest, called  f…ing communism, the heavily indoctrinated regime, with RED FLAG (back then the communist Soviet Union's flag was red with yellow sickle and a hammer, the symbol of the black witch for cutting and harvesting our young energy.) such a regime We recognise to be the cold black and white polarity of stiffness, stifling the life, not allowing people to be them selves finding out who you meant to be, instead dictating how you suppose to think, what you suppose to work as etc. This had the effect of huge  rejection and political and academic resistance. and I want to stay on that last concept: "resistance", it is a blockade a long white wall a marker where such aggressor  inversion from good life needs to stop from spreading. Since  it has taken up big chunk of a sector of this universe our planet also serves as a proxy for catching all these infection criminals. We are almost there and we make it, some on their  last breath.  The higher normal= moral, liveable frequency  tones that are the Source. Continue to relaxing, loving, dedicate your self to the high level moral code life stile that is energetically as much free of any form of pollution/corruption as 0 is. 
Take a look at your computer (is what i have been doing): it is basically intended  star gate, obviously at the present it is in miss-shaped form, in disguise. BUT: put more cleansing, creative effort, over-ride the glitch of negative A.I. within the programs sets, talk to it, make it your own technology of sovereign co-operator and then we can step up our communication skill sets free of the controllers, engaging in Star benevolent systems sisters and brothers conversations and information exchange, like being on the phone with long time family and friend. 
The next thinkg here is to want to KNOW, through out the stupid believe (system reductionist) jacket that is laughing at you and start within the synergy of your own inner remembering, your inner knowing, this means: you must start and do not stop = speaking actively to your own genes. (Massaging the vertebras is like massaging the Genee bottle, you clear out the negative magnetics=AKA  experiences, bring your Genee to squeaky clean kundalini and wait for its upward motion) Genes genes genes, I am you and your are all me in the sphere of existences in different tones, harmonies, densities, I unify you into this I am presence, so we may co ordinate cooperate in harmonious journey to natural evolution, non of you is here and there to go against me, this I am now, for if you are, I call you immediately into this here and now am presence, no more competition, and dislocation nonsense. The body is amazing want to know it.
Namaste, Transparent Krystal Spirit Guide, Jarmila.